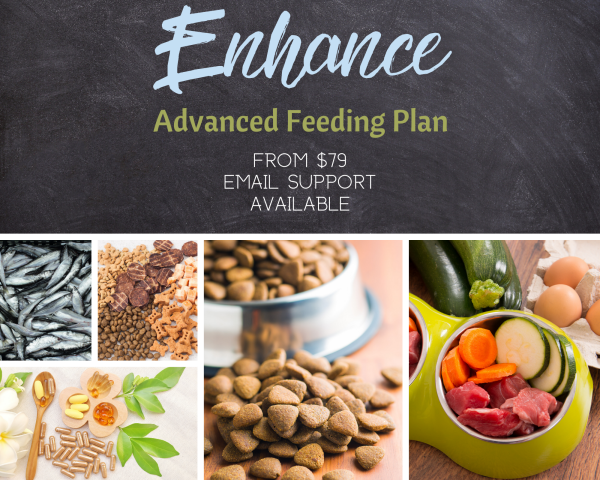 This nutrition consultation option consists of dietary recommendations that are individually customized for dogs of all life stages and some special needs.
Ask a question or book this consultation
What's included?
A thorough assessment of your dog's nutritional needs – you complete detailed questionnaires and we discuss additional concerns before I write out the feeding plan.
Suggestions for items from 2 product groups of your choice for commercial "complete and balanced" foods.
(This is not a fully home prepared diet!)
Added fresh food options to improve overall nutritional value.
Suggestions for advanced nutritional supplements, as needed.
A one-time follow up email after you received your document, should you have any questions.
What are my options and how much does it cost?
Feeding Plan, $79.00 per dog
Add additional product groups at $15.00 each, up to 3 additional (5 total).
Add email support time for ongoing guidance or troubleshooting.
---